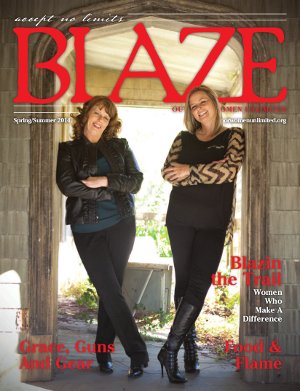 Our Spring/Summer issue of Blaze magazine is packed with great articles about women and their outdoor experiences and adventures.
In this issue:
Blazing the Trail - From past pioneers to today's trailblazers…
Going After Big Tom - Women and Turkey Hunting
IMPACT! - Wetumpka, Alabama impact crater
Cooking, recipes, gear, and more!
Preview this issue and check out what's inside the Spring/Summer issue of BLAZE magazine.
Want more BLAZE?
Sign up TODAY and receive the full issue in print!